...on that cold January morning atop the Space Shuttle Challenger, rode seven astronauts. Each member as diverse as the United Sates is. All loved.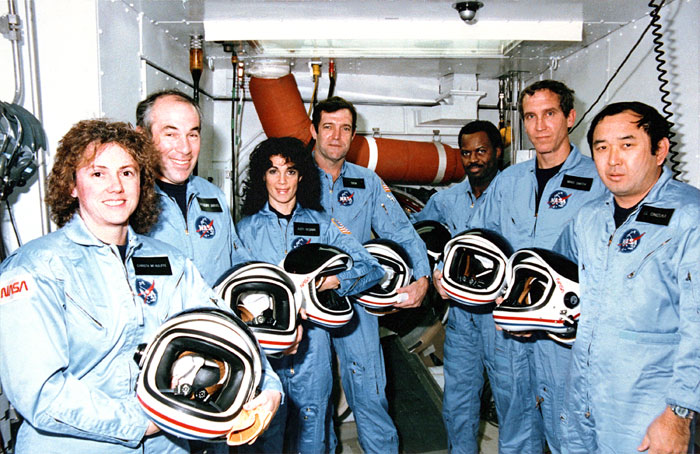 Please take a moment to reflect on these astronauts and all those that have gone before to help pave the way for our future in space.
"Their truest testimony will not be in the words we speak, but in the way they led their lives and in the way they lost those lives - with dedication, honor and an unquenchable desire to explore this mysterious and beautiful universe". - President Ronald Regan, Challenger Memorial Service, 1986.
Richard "Dick" Scobee, Michael Smith, Ellison Onizuka, Judith Resnik, Ron McNair, Gregory Jarvis and Christa

McAuliffe.